Morocco Holiday Planner organise Marrakech family tours and very popular Morocco private tours. Check our travel website for Marrakech desert travel and you will find also Fes to Merzouga tours with Casablanca private tours.
Do not miss Morocco Imperial cities tour and have a look at our HD Travel Videos on Youtube adventure Sahara tour from Marrakech. For adventure lovers we have available 4x4 Morocco tours,Morocco adventure tours, and discover Marrakech in Merzouga tours and attractive Fes to desert trips. If you travel from Usa or Asia, contact us for Casablanca culture tours,Morocco Nomad tours and Morocco Bedouin Tours.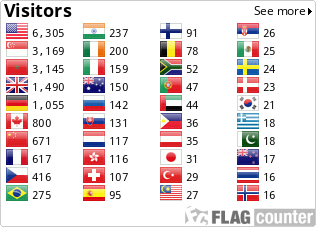 ROAM MOROCCO PACKAGE TOUR FROM CASABLANCA 9 DAYS: PRIVATE TRAVEL WITH LOCALS
We provide private Roam Casablanca Morocco Package tour and escorted excursions around Morocco. Contact us if you want a more private travel experience for you and your traveling partner.
For your Casablanca Roam Tour, you will be given your own private car specifically for your party!
Explore Morocco in Casablanca Morocco Package tour. We specialize in private trips and high-quality vacations there.
Explore South Morocco on your own or as part of a guided, group, or private vacation that offers experiences only available through Morocco travel professionals.
ROAM MOROCCO PACKAGE TOUR FROM CASABLANCA ITINERARY 9 DAYS:
We will pick you up from Casablanca airport and take you to Essaouira (Mogador) to enjoy this wonderful day at the beach in Essaouira city, following a short journey from Marrakech's red city. We will show you the most interesting architecture in Essaouira, the Atlantic spirit city. Its characteristic brings one pride of cultures birth Portuguese,French,Arabic, and Berber.
CASABLANCA MOROCCO PACKAGE TOUR
It's a lovely village that has been designated as a UNESCO World Heritage Site... Its white houses, peaceful ambiance, classic outdoor cafes, craft shops, and wonderful fresh fish make you want to return to Essaouira again and again. The journey will allow you to explore the Atlantic coast by visiting El Jadida (Mazagane), after which we will travel to Casablanca (Morocco's commercial capital) and the famous city by "Casablanca Film" and "Hassan 2 Mosque." In Rabat, you will have the opportunity to learn about the Alaouite Dynasty and the Kings Palaces... It's also a good time to go to Blue City chefchaouen... We will also explain more about the Cultural City of Fez and the Heritage City of Meknes... Then we'll wrap up our wandering adventure with a visit to the Ouzoud Waterfalls and a city tour of Marrakech.
ENJOY TRIP AROUND MOROCCO TO WE DISCOVER:
1-Marrakech City Tour
2-Essaouira City Tour
3- Eljadida City Tour
4-Casablanca City Tour
5-Fez City Tour
6-Meknes City Tour
7-Rabat City Tour
8-Chefchaouen City Tour
OUR CASABLANCA TRAVEL PROGRAM:
Day 1 : Casablanca
Day 2 :Casablanca-Essaouira
Day 3: Essaouira - Al Jadida - Casablanca
Day 4: Casablanca - Rabat - Chefchaouen
Day 5 :Chefchaouen - Volubilis - Meknes
Day 6: Meknes - Fes Sightseeing
Day 7: Fes – Ifrane - Azrou monkey wild-Sahara
Day 8: Sahara- Marrakech
Day 9: Marrakech-Casablanca
Discover the best of Morocco on our cultural and Sahara Desert tours, as well as day trips with expert guides and drivers that include hotel or airport pickup, comfortable lodging, and transfers.
There is private transportation available in air-conditioned vehicles (4x4 or minibus).
All transactions are kept totally private.
There are high-quality hotels, riads, and campers to choose from.
Both breakfast and dinner are provided.
Tour guides who are both local and knowledgeable.
Camel crossing the Sahara.
Lunches (optional).
Other than water, beverages
There are admission fees as well as gratuities.
To receive the cheapest pricing, contact and book your trip ahead of time. The cheaper the per-participant cost, the larger your private group will be.
9 DAYS ROAM CASABLANCA MOROCCO PACKAGE TOUR WITH LOCAL GUIDES AND DRIVERS.
We offer first-rate service at an affordable price, whether you pick one of our professionally supervised group excursions or a bespoke holiday. When you book with us, you can be confident that our knowledgeable staff will be there for you every step of the process.
We recognize the importance of competence and skill when it comes to Casablanca Tour to Sahara Desert. That is why we have qualified personnel in both Morocco and the United States. Our bilingual crew knows the best places to visit in Morocco because they are Moroccan natives.
OUR HOLIDAY MOROCCO PLANS FOR 2022 / 2023 / 2024 FOR TOURS FROM CASABLANCA :
After 2 years relaxing Morocco Holiday Planner offers some special tours for New Year 2023/2024, also our tour company will offer Xmas (Christmas) tours on 2023/2024 for groups of families, friends, couples, lovers, kids, children, gays, lesbians and all adventurers around world.
SPRING IN MOROCCO 2022 & 2023 & 2024 AND ESPECIALLY FOR TOURS FROM CASABLANCA :
people can book the trips in Morocco after restrictions and covid19 issues, our travel agency will help you to enjoy Morocco holiday on March, April 2023/2024, we offer a deal of all our Morocco Tour Packages, Morocco Desert Tours, Marrakech Desert Tours and Tours from Casablanca.
Every Year, we offer NEW YEAR TRIP 2023 / EVE TOURS 2023 / MARRAKECH DESERT EXCURSIONS 2022/2023/2024 in Morocco Sahara Desert for our travelers from Australia, Singapore, USA, Canada, Austria, Germany, Netherlands, Luxembourg, Switzerland, Liechtenstein.
SUMMER TRIP IN MOROCCO 2022/2023/2024 FOR PRIVATE TOURS DEPARTURE CASABLANCA
Every summer, we offer daily excursions to the sea Agadir, Essaouira, Dakhla. . .also 7days trekking from Marrakech or Casablanca to Jbel toubkal, Mgoun Mountain, Sirwa mount, Saghro peak.
Yoga hike and trek from Essaouira to Agadir and we called this travel experience in Morocco Atlantic treks.
Atlas mountains trek in Morocco 6days/7days/8days.