Morocco Holiday Planner organise Marrakech family tours and very popular Morocco private tours. Check our travel website for Marrakech desert travel and you will find also Fes to Merzouga tours with Casablanca private tours.
Do not miss Morocco Imperial cities tour and have a look at our HD Travel Videos on Youtube adventure Sahara tour from Marrakech. For adventure lovers we have available 4x4 Morocco tours,Morocco adventure tours, and discover Marrakech in Merzouga tours and attractive Fes to desert trips. If you travel from Usa or Asia, contact us for Casablanca culture tours,Morocco Nomad tours and Morocco Bedouin Tours.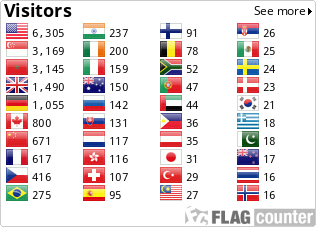 TOP REVIEWED MOROCCO FAMILY TOUR FROM CASABLANCA 10 DAYS FOR FAMILY WITH CHILDREN
Explore South Morocco on your own or as part of a guided, group, or private vacation that offers experiences only available via Morocco travel specialists.
For your 10 Days Morocco Family Tour, you will be given with your own private vehicle!
Discover Morocco on a 10 Days Morocco Family Tour. There, we specialize in individual tours and high-quality vacations.
We provide private Casablanca tours to the Sahara Desert as well as guided excursions around Morocco. Please contact us if you want a more intimate travel experience.
10 DAYS MOROCCO FAMILY TOUR ITINERARY:
CASABLANCA TOUR DAY 1:
Private excursions from Casablanca are organized by Morocco Holiday Planner, a recognized Morocco travel company. Today we will pick you up in Casablanca and take you on a guided tour of the city. Accommodation in a riad or hotel in the area.
DAY 2: CASABLANCA - RABAT - FES
Today we travel to Rabat, Morocco's capital, to see the main sites, then to Meknes, a former imperial city, and to the Volubilis Roman ruins. We get at Fes late in the afternoon. Accommodation in a riad or hotel in the area.
DAY 3: MEDINA EXCURSION IN FES
The next day of our private desert trip with Morocco Holiday Planner, we explore the city of Fes. You will be taken on a guided tour of the city. The guided trip includes stops at Bou Inania Madrasa, Al-Attarine Madrasa, and Al Quaraouiyine University. Fes el Bali is the biggest of the city's two historic medina sections. It is a World Heritage Site and is thought to be one of the greatest urban pedestrian zones in the world. The University of Al Quaraouiyine is the world's oldest continually operating madrasa. Accommodation in a riad or hotel in the area.
DAY 4: FES - IFRAN - MERZOUGA DESERT
Today, we continue our 10 Days Morocco Imperial Cities tour by crossing the Atlas Mountains to Azrou and the neighboring cedar forest. Then we drive to Midelt, which is well-known for its minerals and apples. We proceed via Ziz valley to Erfoud, a city known for its fossil goods. Then we go to Rissani to explore the local souk / market before heading to the Merzouga desert later today. We spend the night in a local hotel, which includes supper and breakfast.
DAY 5: CAMEL EXCURSION IN MERZOUGA DESERT
Today you will discover the greatest of the Merzouga desert. We'll go to Khamlia, which is well-known for its artists from Sudan and Mali. We will enjoy lunch with a Berber family before riding camels into the Sahara desert, accompanied by an expert camel guide. We will view the desert sunset in Sahara and then have a great meal while listening to drum music by the campfire. In the desert, we will sleep in cozy tents.
DAY 6: SUNRISE IN MERZOUGA DESERT - TODRA - DADES GORGES
We ride camels back to the hamlet from Merzouga camp, and after breakfast, we travel to Rissani to explore the local souk, then to Todra Gorges to stroll down the tight canyon. Later, we travel to Dades Gorges, where we will spend the night in a local hotel and have supper.
DAY 7: DADES GORGES - OUARZAZATE - MARRAKECH
Today we continue our 10 Days Morocco Imperial Cities journey to Ouarzazate, where you will see Kasbah Taourirte and local movie studios. We also visit Ait Benhaddou, a Unesco World Heritage Site Kasbah where several films have been shot. We carry on to Marrakech over the Tizi n Tichka road pass. Overnight in a nearby hotel.
DAY 8: GUIDED EXCURSION IN MARRAKECH
Today we will explore the city of Marrakech, visiting the most fascinating and famous sites in the red city. The most notable attraction in Marrakesh is Jama El Fna, followed by El Bahia Palace, Ben Youssef Medersa, and The Majorelle Gardens. The Saadian Tombs and the Koutoubia Mosque are also visited. Overnight in a nearby hotel.
DAY 9: DAY TRIP FROM MARRAKECH TO ESSAOUIRA
Today we're going to Essaouira. We'll go to the Skala Fortress, the harbor, the souks, and observe Thuya wood carved by artists while going through the medina's alleys and through hundreds of handicrafts. The Mellah - the Jewish headquarters – as well as the huge expanse of sandy golden beach are included in your tour. There is also an annual "Gnawa music" event. At the afternoon, you'll return to Marrakech, where you'll spend the night in our hotel.
DAY 10: TRANSFER TO CASABLANCA
We will transport you to Casablanca airport for your flight according on your departure time. End of 10 Days Morocco Family Tour.
IF YOU WISH TO RESERVE THIS 10 DAYS MOROCCO FAMILY TOUR WITH LOCAL GUIDES AND EXPERIENCED DRIVERS ,PLEASE CONTACT US.
Discover the best of Morocco on our cultural and Sahara Desert tours, as well as day trips with expert guides and drivers that include hotel or airport pickup, comfortable lodging, and transfers.
There is private transportation available in air-conditioned vehicles (4x4 or minibus).
All transactions are kept totally private.
There are high-quality hotels, riads, and campers to choose from.
Both breakfast and supper are provided.
Tour guides who are both local and knowledgeable.
Camel traveling over the Sahara.
Lunches (optional).
Other than water, beverages
There are entry fees as well as gratuities.
To receive the best price, contact and book your trip ahead of time. The lower the price per participant, the larger your private group.
WE PROVIDE 10 DAYS MOROCCO FAMILY TOUR WITH LOCAL GUIDES AND DRIVERS.
We offer first-rate service at a fair price, whether you pick one of our professionally supervised group excursions or a bespoke holiday. When you book with us, you can be confident that our knowledgeable staff will be there for you every step of the process.
Please contact us if you want to book this 10 Days Morocco Family Tour with local guides and expert drivers at this contact form.
We recognize the importance of expertise and skill when it comes to Casablanca Tour for families to Sahara Desert. That is why we have skilled personnel in both Morocco and the United States. Our bilingual crew knows the finest places to visit in Morocco because they are Moroccan natives.
BEST 10 THINGS TO DO IN MOROCCO & MARRAKECH DURING YOUR 10 DAYS MOROCCO FAMILY TOUR
1-Class cooking & Yoga
2-Visit a Berber family in the atlas or Sahara desert
3-Discover Kasbahs and Palaces
4-easy to find a guide who speaks your language
5-Live an experience with locals in Marrakech, Atlas mountains, Sahara desert Merzouga
6- book easily 3 Day Marrakech Desert Tour or 3DAY Morocco Sahara Tour
7-do trekking in atlas mountains, Atlantic coast and Sahara desert
8- easy to find a rental car or rental villa
9-very good destination for gays, lesbians, and all LGBT+
10-beautiful land for family and kids to book excursions of bikes, quads, horses, donkeys, camels.
Marrakech Airport
Agadir Airport
Casablanca Airport
Fes Airport
Nador Airport
Oujda Airport
Rabat Airport
Essaouria Airport
Ibn Battouta Airport
Dakhla Airport
Port of Casablanca
Port of Agadir
Port of Nador
Port of Tanger Med
Port of Kenitra (Port Lyautey)
Port of Dakhla
Port of Jorf Lasfar
Port of Safi
Port of Laayoune (Port El Aaiun)
Port of Tan Tan