Morocco Holiday Planner organise Marrakech family tours and very popular Morocco private tours. Check our travel website for Marrakech desert travel and you will find also Fes to Merzouga tours with Casablanca private tours.
Do not miss Morocco Imperial cities tour and have a look at our HD Travel Videos on Youtube adventure Sahara tour from Marrakech. For adventure lovers we have available 4x4 Morocco tours,Morocco adventure tours, and discover Marrakech in Merzouga tours and attractive Fes to desert trips. If you travel from Usa or Asia, contact us for Casablanca culture tours,Morocco Nomad tours and Morocco Bedouin Tours.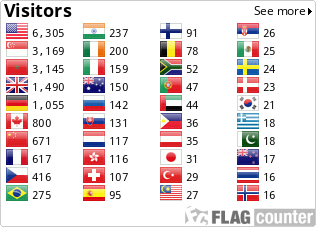 PRIVATE SAHARA TRIP TO DESERT: TRIP FROM CASABLANCA 6 DAYS MOROCCO TOUR PACKAGE
We provide Morocco Private Sahara Trip, Trip Casablanca as well as guided excursions around Morocco. If you desire a more private travel experience for you and your traveling companion, please contact us.
You will be provided with your own private car for your Morocco Private Sahara Trip, Trip Casablanca!
Discover Morocco on a Morocco Private Sahara Trip. There, we specialize in individual tours and high-quality vacations.
Explore South Morocco on your own or as part of a guided, group, or private vacation that offers experiences only available via Morocco travel specialists.
CASABLANCA MOROCCO PRIVATE SAHARA TRIP ITINERARY 6 DAYS:
CASABLANCA TOUR DAY 1:
Private excursions from Casablanca are organized by Morocco Holiday Planner, a recognized Morocco travel company. Departure from Casablanca by comfortable 4x4 with English speaking driver, pick up at the hotel at 7, we will visit the largest mosque in Morocco Hassan II, we will drive to Rabat to visit the Hassan Tower, the Mohamed V Mausoleum facing the ocean and the colonnades of the Hassan Tower as well as the Kasbah and the gardens of Oudais, after that we will drive to the pearl imperial city Fes. The hotel will be where we will eat and sleep.
CASABLANCA TOUR DAY 2:
After breakfast, we will go to the old medina of Fes el Bali, the historic core of Fes and the city's oldest neighborhood. In addition to the souks in the medina and the Kairaouine mosque, we will visit the Marinades tombs, which were erected in the 14th century, and the Museum of Arms, which houses a very rich collection of old weapons from prehistory and was created in the middle of the twentieth century. Return to the hotel for the night.
CASABLANCA TOUR DAY 3:
After breakfast, we will go to the desert through Azrou, the most prominent Berber souk at the foot of the Atlas Mountains. Enjoy stunning vistas of the sceneries of the Middle's cedar woods. Arriving in Midelt and continuing to Erfoud via the Ziz valley, which was born in the high eastern Atlas. We arrive at Merzouga and spend the night in a desert hotel after arriving in Merzouga.
CASABLANCA TOUR DAY 4:
After breakfast, you will go on a tour of the Berber town of Merzouga, as well as the Khamlia village and the Gnawa people; Merzouga's neighbors are an interesting area that bears testimony to the indelible marks of trans-Saharan commerce on Moroccan history. We travel to the desert region, where we may meet nomadic families that still live in Berber tents built from the wool of their animals. After lunch with a local family, you traverse the Rissani souk on your way back to Merzouga. Enjoy an hour-long camel ride to a Berber tent beneath the stars in the middle of beautiful sand dunes.
CASABLANCA TOUR DAY 5:
Enjoy waking up early to witness the sunrise, returning by camel to the tent for breakfast, before departing for Ouarzazate via the breathtaking landscape at Toudra Gorge in Tinghir via the Valley of Roses, one of Morocco's most compelling and genuine locations, to arriving at Dades. Dinner and an overnight stay at the hotel
CASABLANCA TOUR DAY 6:
Today we will visit the famed Ait Benhaddou Kasbah in the Ounila Valley, which is a UNESCO World Heritage Site, as well as the Kasbah of Telouent (Kasbah's Glaoui). Lunch is served on-site. We'll travel through Tizin'tichka to Marrakech, then on to Casablanca. End of 6 days Morocco Private Sahara Trip.
Our cultural and Sahara Desert excursions, as well as day trips with experienced guides and drivers that include hotel or airport pickup, comfortable housing, and transfers, allow you to see the best of Morocco.
There is private transportation available in air-conditioned vehicles (4x4 or minibus).
All transactions are kept totally private.
There are high-quality hotels, riads, and campers to choose from.
Both breakfast and dinner are provided.
Tour guides who are both local and knowledgeable.
Camel crossing the Sahara.
Luncheons (optional).
Beverages other than water
There are both admittance fees and gratuities.
Contact and book your trip ahead of time to get the best price. The lower the per-participant price, the larger your private group.
WE PROVIDE MOROCCO SAHARA TRIP 6 DAYS FOR EXPLORING SAHARA DESERT WITH LOCAL GUIDES AND DRIVERS.
When it comes to Casablanca Tour to Sahara Desert, we understand the value of competence and skill. That is why we have qualified staff in Morocco as well as the United States. Because they are Moroccan natives, our bilingual crew knows the best sites to visit in Morocco.
Please contact us if you want to book this Morocco Private Sahara Trip with local guides and expert drivers at this contact form.
Whether you choose one of our fully supervised group tours or a customized holiday, we provide first-rate service at an affordable price. When you book with us, you can rest assured that our experienced staff will be with you every step of the way.
-MERZOUGA
-ZAGORA
-ERG LIHOUDI
-ERG CHEGAGA
-ERG TINFOU
-FOUM ZGUID
-GUELMIM
-DAKHLA
-MASSA
-AGAFAY


Morocco offers the 10 deserts & Saharas for tourists to learn more about Morocco sahara deserts in the South and South east ; including the coast's desert nearby Agadir & Dakhla. . . Contact us today for your Private Tours from Casablanca.
In your trips in Morocco, you will visit the most beautiful deserts presented by the black desert rocks in Merzouga and the plateau of desert stones in Zagora, Also when you travel to Morocco from USA, Canada, Australia, China, Singapore, switzerland, Luxembourg or United Kingdom, you will discover the beauty of sand dunes in ERG CHEGAGA ( Mhamid) and ERG CHEBBI (Merzouga).
-MERZOUGA is a small village known by the vistors as erg chebbi , since 10 years the famous tour operators and travel agencies started to sell for their customers for explore 2 Day Desert Tour from MARRAKECH, FEZ, AGADIR, CASABLANCA, 3 Day Sahara Tour to MERZOUGA and ERG CHEGAGA from MARRAKESH or FES. Ideal for Private Tours from Casablanca.
-ERG CHEGAGA is a secret desert far away from foum zguid and further than Mhamid, the most travelers need a 4x4 jeep to be in this magnificient place, the guides in Morocco, sold out 2days and 3days, 4days trips from Marrakech and Rabat to tourists looking for adventures 5days/6days/7days tour from Casablanca to Merzouga or Chegaga dunes.
-ZAGORA is a province of small deserts, it is presented by ennkhila, foum zguid & tizi camps, most of the customers from France, Germany, Italy. . . visited to explore the small oasis for short time 1 day from Ouarzazate and 2 days from Casablanca, Errachidia and Marrakech too.
Zagora is also offering ERG LIHOUDI & ERG TINFOU desert trips from Casablanca, Tangier, Marrakech, Chefchaouen & Titouan via Eljadida, Mohammedia or the visitors starting the trip from Essaouira airport. Very popular during Private Tours from Casablanca.
-GUELMIM is a small town and the big door of sahara desert , like : OUARZAZATE, there is a small desert and camp nearby the smallest city and most travelers coming from Agadir airport and port to visit it and stay for 2days/1night departure Agadir city(hotel/riad/port/airport).
-DAKHLA : the pearl of sahara desert in the south of Morocco, for travelers they can book direct flight or they can book 7days tour to DAKHLA from all moroccan cities : Marrakech/Casablanca/Agadir/Rabat/tetouan/Tangier/Chefchaouen/Oujda/Meknes/Fes/Nador/Essaouira/ Ouarzazate
-MASSA is a small desert nearby the famous lake and natural park, it is a good place to discover during 1 day excursion from Agadir or 2days excursion from Essaouira or Marrakech. . .but some tourists they book 3 days tour from Casablanca to Massa desert on holidays and vacations.
-AGAFAY is a very nice desert and the nearest one from Marrakech airport or Marrakesh medina , you can explore 1 day camel trek from Marrakech riad to Agafay and same time enjoy the night in the rocks plateau. . .also you can book 2days desert tour from Casablanca, Rabat and Agadir to have a fun trip by riding camels and enjoy fantasia show or only book 1hour/2hours Quad bike. Can be done within Private Tours from Casablanca.