Morocco Holiday Planner organise Marrakech family tours and very popular Morocco private tours. Check our travel website for Marrakech desert travel and you will find also Fes to Merzouga tours with Casablanca private tours.
Do not miss Morocco Imperial cities tour and have a look at our HD Travel Videos on Youtube adventure Sahara tour from Marrakech. For adventure lovers we have available 4x4 Morocco tours,Morocco adventure tours, and discover Marrakech in Merzouga tours and attractive Fes to desert trips. If you travel from Usa or Asia, contact us for Casablanca culture tours,Morocco Nomad tours and Morocco Bedouin Tours.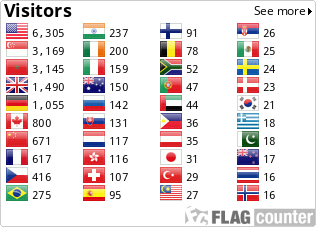 SAHARA DESERT TOUR FROM CASABLANCA: 4 DAYS MOROCCO PRIVATE TOUR PACKAGE TO MERZOUGA
We provide private Casablanca Tours & escorted excursions in Morocco. If you desire a more intimate travel experience for you and your travelling companion contacts us.
You receive your own private vehicle just for your group for Private Casablanca Tour!
From Casablanca, explore Morocco. We specialize in private tours to the Sahara desert and provide high-quality vacations there.
Explore South Morocco in Private Casablanca Tour on your own or on guided, group, or private trips that offer experiences only available via Morocco travel specialists.
PRIVATE CASABLANCA TOUR ITINERARY:
CASABLANCA TOUR DAY 1:
Morocco Holiday Planner, a reputable Morocco travel business, organizes private excursions from Casablanca. Departure from Casablanca by comfortable 4x4 vehicle with an English-speaking driver at 6 a.m. to Marrakech, crossing the big Atlas Mountains (Tichka2260m), we will visit the famous Ait Benhaddou Kasbah by Ounila valley, which is a UNESCO World Heritage site, as well as the Kasbah of Telouent (Kasbah's Glaoui). Dinner and the night will be spent at the hotel.
CASABLANCA TOUR DAY 2:
We pass the Valley of Roses to the Dades Throats to reach the Toudra Throats; it's a lengthy flow in the High Atlas from Tinghir, one of Morocco's most magnificent landscapes, to Zagora. The hotel will be where we will eat and sleep. Enjoy your private Casablanca tour 4 days.
CASABLANCA TOUR DAY 3:
After breakfast, go for Morocco's large dunes of Merzouga Erg Chebbi, where you will camel trek and savor the stunning sight of the sunset before spending the night in a Berber tent beneath the stars in the heart of lovely sand.
CASABLANCA TOUR DAY 4:
After breakfast, you will go on a camel trip to experience the spectacular dawn views before departing for Casablanca in the early evening via Errachidia, Midelt, and Azrou. End of your private Casablanca tour 4 days.
IF YOU WISH TO RESERVE THIS PRIVATE TOUR CASABLANCA WITH LOCAL GUIDES AND EXPERIENCED DRIVERS ,PLEASE CONTACT US.
Discover the finest of Morocco on our cultural and Sahara Desert tours departing from Casablanca, as well as day trips with professional guides and drivers that include hotel or airport pickup, comfortable lodging, and transfers.
Private transportation in air-conditioned automobiles (4x4 or minibus).
All transactions are private.
Accommodation is provided in good hotels, riads, and camps.
All breakfasts and meals are included.
Local and knowledgeable tour guides.
Camel trekking in the Sahara.
Lunches (optional).
Beverages other than water.
Entry fees, as well as gratuities.
Contact and secure your trip in advance to get the lowest pricing. The more individuals in your private group, the lower the price per person.
WE PROVIDE #1 PRIVATE CASABLANCA TRAVEL OPTIONS FOR EXPLORING AND EXPERIENCING AN OUTSTANDING TRIP TO MOROCCO KINGDOM.
When it comes to Private Casablanca travel, we understand how important experience and skill are. That is why we have competent, knowledgeable employees in both Morocco and the United States. Because they are natives, our bilingual team knows the finest spots to visit in Morocco.
Please contact us if you want to book this private tour Casablanca with local guides and expert drivers at this contact form.
Whether you choose one of our fully escorted group excursions or a personalized trip, we provide first-rate service at an affordable price. When you book with All Morocco Tours, you can be confident that our knowledgeable crew will be with you every step of the way.
WHAT IS THE RELATIONSHIP BETWEEN MOROCCO AND MARRAKECH NAME?
Most of traders and Travelers known Marrakech, before Morocco brainstorming name, because Marrakesh has so many history in all of the country Morocco and Morocco country at the beginning called the kingdom of Marrakech and they called Morocco to Fes as name !!! So now Marrakech is an imperial city and the touristic capital's of Morocco, then Fes is the cultural's capital of Morocco. MOROCCO is the land of Happiness and Travel for New Year and Xmas 2023.
WHAT IS SAHARA & DESERT IN MOROCCO IN CASABLANCA TOUR TO SAHARA DESERT ?
The SAHARA is the Plateau of Rocks and Stones and the DESERT is the sand dunes. But in Morocco, when someone said SAHARA automatically means DESERT, that's why so many travellers want to visit Morocco and enjoyed the best Sahara and deserts in Morocco land and most of visitors choose Marrakech airport, Fes airport, Agadir airport, Casablanca airport to do 3 days desert tour or 3 days sahara tour in Morocco.
WHAT IS THE BEST DESERT IN MOROCCO FOR CASABLANCA TOUR TO SAHARA DESERT 4 DAYS ?
The best desert in Morocco : Erg chigaga desert in Mhamid el ghizlane.but also Merzouga is nice, but so many people around the dunes, it's not so quite !!!
WHAT IS THE BEST ATTRACTIONS TO VISIT MERZOUGA DURING PRIVATE CASABLANCA TOUR?
Hassi labiad, Erg chebbi dunes, black lake, Elkhamlia Gnawa village, the nomads in the heart of sahara.