Morocco Holiday Planner organise Marrakech family tours and very popular Morocco private tours. Check our travel website for Marrakech desert travel and you will find also Fes to Merzouga tours with Casablanca private tours.
Do not miss Morocco Imperial cities tour and have a look at our HD Travel Videos on Youtube adventure Sahara tour from Marrakech. For adventure lovers we have available 4x4 Morocco tours,Morocco adventure tours, and discover Marrakech in Merzouga tours and attractive Fes to desert trips. If you travel from Usa or Asia, contact us for Casablanca culture tours,Morocco Nomad tours and Morocco Bedouin Tours.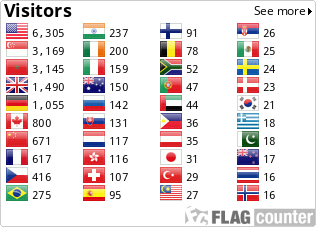 PRIVATE TOUR CASABLANCA 5 DAYS: MOROCCO SAHARA DESERT TOUR FOR FAMILY WITH KIDS
We provide private Casablanca Tour to Sahara Desert and escorted excursions around Morocco. Contact us if you want a more private travel experience for you and your traveling partner.
For your Casablanca Tour to Sahara Desert, you will be given your own private car specifically for your party!
Explore Morocco in Casablanca Tour to Sahara Desert. We specialize in private trips and high-quality vacations there.
Explore South Morocco on your own or on guided, group, or private journeys that provide experiences only accessible through Morocco travel professionals.
CASABLANCA TOUR TO SAHARA DESERT ITINERARY 5 DAYS:
CASABLANCA TOUR DAY 1:
Private excursions from Casablanca are organized by Morocco Holiday Planner, a recognized Morocco travel company. Departure from Casablanca by comfortable 4x4 vehicle with an English-speaking driver at 6 a.m. to Marrakech, crossing the big Atlas Mountains (Tichka at 2260m), we will visit the famous Ait Benhaddou Kasbah by Ounila valley, which is a UNESCO World Heritage site, as well as the Kasbah of Telouent (Kasbah's Glaoui). Dinner and the night will be spent at the hotel.
CASABLANCA TOUR DAY 2:
After breakfast, we pass the Daraa Valley palm grove to arrive in Zagora, have a stop in Tamgroute to visit the potters' workshops, and then continue to the door of the Sahara Mhamid el Ghizlan to spend the night in a nomadic Berber tent.
CASABLANCA TOUR DAY 3:
After breakfast, you round camel pendant with excitement and enjoy the lovely view of the sun rising in the Chegaga dunes with the region's vast group of dunes. After lunch in the shade of palm trees or tamaris the midi poster at 300m and 40KM, you settle at the tent and hike to the highest point to enjoy the spectacular sunset view.
CASABLANCA TOUR DAY 4:
After breakfast, you will go on a camel trip to Ouarzazate, passing via Iriqui Lake, a wide stretch of sand, Foum Zguid, and Taznakht. The hotel will be where we will eat and sleep.
CASABLANCA TOUR DAY 5:
After breakfast, explore the Kasbah of Taourirt and the Ouarzazate Studios before continuing on to Marrakech and, eventually, Casablanca via the Tizi n-Tichka. The end of a five-day tour from Casablanca to the Sahara Desert.
Discover the best of Morocco on our cultural and Sahara Desert tours, as well as day trips with expert guides and drivers that include hotel or airport pickup, comfortable lodging, and transfers.
Private transportation in air-conditioned autos is available (4x4 or minibus).
All transactions are strictly confidential.
Accommodation is available in high-quality hotels, riads, and campgrounds.
Breakfast and dinner are both included.
Tour guides who are both local and competent.
Camel traveling over the Sahara.
Lunches (optional).
Other than water, beverages
There are entry fees as well as gratuities.
To receive the best price, contact and book your trip ahead of time. The lower the price per participant, the larger your private group.
WE PROVIDE 5 DAYS TOUR FROM CASABLANCA TO SAHARA DESERT FOR EXPLORING BEST OF MOROCCO WITH LOCAL GUIDES AND DRIVERS.
We recognize the importance of expertise and skill when it comes to Casablanca Tour to Sahara Desert. That is why we have qualified personnel in both Morocco and the United States. Our bilingual crew knows the best places to visit in Morocco because they are natives.
Please contact us if you want to book this Casablanca Tour to Sahara Desert with local guides and expert drivers at this contact form.
We offer first-rate service at an affordable price, whether you pick one of our fully supervised group trips or a customised vacation. When you book with us, you can be certain that our professional staff will be there for you every step of the way.
QUESTIONS BEFORE TRAVEL TO MOROCCO OR MARRAKECH ? MOROCCO TRAVELS AND TRIPS ?
To travel, when someone loves a place and he/she would like to discover, Morocco for example is a land to explore, because Morocco Travels and Trips are so many and totally different, the visitor from America (USA) can book a holiday to the sea, to desert to the atlas mountains and imperial cities too !!! Morocco Travels and Trips can be 2 days desert tour in Morocco or 3 days Marrakesh sahara tour or 7 day tour from Casablanca to Marrakech and Chefchaouen via Fes.
Before a travel to Morocco, please chech out weather and population and culture, then hotels and organization, just some basics to start . . .but Morocco is a peaceful country lived by so many ethnic groups with love and happiness, Moreover Morocco has a typical tropical mediterranean weather : hot in the summer and cold in the winter generally, but you can choose between weathers, while you travel from a city to another city, sunny city and raining city, windy city and quite city in the other side. . .totally we have around 36 millions inhabits and more than 10 cultures allover the land.
TOURS FROM CASABLANCA & WHAT IS THE BEST ATTRACTIONS IN MOROCCO BETWEEN MARRAKECH, FES, CHEFCHAOUEN, MERZOUGA AND DAKHLA ?
MARRAKECH (Marrakesh) is known by Koutoubia mosque, marrakech souks,mellah Marrakech, Square Jemaa lafna, Majorelle gardens, Saadian Tombs. . . * Imperial city.
FES (FEZ) is known by Karaouine University, Mellah fes, Moroccan tannery, fondok ennajarine.
Chefchaouen ( Chaouen) is a small city in the north of land , it is known by the blue color that's why people called Blue city and it is good for photographers and panorama programs.
Merzouga (erg chebbi) is known as the biggest desert in Morocco, because it has roughly 730m of the dune and people do camel trek, trekking, sandboarding and yoga with quad bike.
Dakhla is the pearl of Morocco, it is known by blue lake and Dakhla Peninsula Monument and Spanish Cathedral. . .this city is one of the newest touristic cities in Morocco.
WHAT IS THE DIFFERENCE BETWEEN FES OR FEZ AND ALSO MARRAKECH OR MARRAKESH DURING YOUR TOUR FROM CASABLANCA TO MERZOUGA SAHARA DESERT?
It is only spelled and spoken by the arabs and berbers , also books and travel guides in UK and USA, their writers had written in different ways. But the meaning of Fes is the same as Fez or Marrakech and Marrakesh.