Morocco Holiday Planner organise Marrakech family tours and very popular Morocco private tours. Check our travel website for Marrakech desert travel and you will find also Fes to Merzouga tours with Casablanca private tours.
Do not miss Morocco Imperial cities tour and have a look at our HD Travel Videos on Youtube adventure Sahara tour from Marrakech. For adventure lovers we have available 4x4 Morocco tours,Morocco adventure tours, and discover Marrakech in Merzouga tours and attractive Fes to desert trips. If you travel from Usa or Asia, contact us for Casablanca culture tours,Morocco Nomad tours and Morocco Bedouin Tours.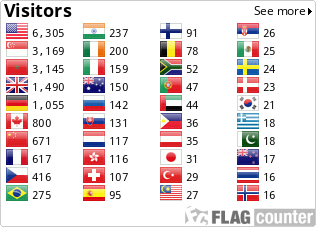 1 Day Casablanca excursion to Chefchaouen
1 Day excursion from Casablanca to Fes
1 Day excursion Casablanca to Meknes / Volubilis
1 Day excursion from Casablanca to Rabat
1 Day excursion from Casablanca to Marrakech
1 Day excursion Casablanca to Imlil
OUR AMAZING MOROCCO CASABLANCA DAY TRIPS PROVIDE YOU THE CHANCE TO LEARN ABOUT OTHER CULTURES AND CUISINES.
MOROCCO, WHICH LIES IN THE SHADOW OF THE TOWERING ATLAS MOUNTAINS AND BORDERS THE NORTHERN EDGE OF THE SAHARA, OFFERS MANY CIVILIZATIONS THAT MAKE FOR A WONDERFUL HOLIDAY EXPERIENCE IN NORTH AFRICA.
1 DAY CASABLANCA EXCURSION TO CHEFCHAOUEN
1 DAY EXCURSION FROM CASABLANCA TO FES
1 DAY EXCURSION CASABLANCA TO MEKNES / VOLUBILIS
1 DAY EXCURSION FROM CASABLANCA TO RABAT
1 DAY EXCURSION FROM CASABLANCA TO MARRAKECH
1 DAY EXCURSION CASABLANCA TO IMLIL
LOVE THE APPEARANCE OF OUR CASABLANCA ONE DAY TRIPS BUT WANT TO CUSTOMIZE THEM TO CREATE THE PRECISE TRIP YOU'RE SEARCHING FOR?
Put our team of local specialists to work creating the ideal itinerary for you. You can incorporate some or all of the components of our standard excursions. This is your journey, so personalize it! If you're unsure, we have lots of suggestions for what you might want to include. If you let our team of skilled locals know what you're interested in, they'll come up with tons of ideas!
PRIVATE CASABLANCA DAY TRIPS:
Our tailor-made private trips will take you to Moroccan souks, kasbahs, riads, medinas, mosques, roman ruins, monuments, the Great Shara desert, and UNESCO World Heritage sites. Morocco really lives up to your expectations…
From anywhere in the globe, you can use our website to effortlessly choose a competent and trusted private Casablanca day trips. With the guidance of your own personal tour guide, your Casablanca one day trips to a new nation will be a memorable moment of marvelous discovery and delight. A professional guide can point you in the right direction for the best hotels and restaurants, show you the most intriguing places, and help you navigate local customs and transport arrangements.