Morocco Holiday Planner organise Marrakech family tours and very popular Morocco private tours. Check our travel website for Marrakech desert travel and you will find also Fes to Merzouga tours with Casablanca private tours.
Do not miss Morocco Imperial cities tour and have a look at our HD Travel Videos on Youtube adventure Sahara tour from Marrakech. For adventure lovers we have available 4x4 Morocco tours,Morocco adventure tours, and discover Marrakech in Merzouga tours and attractive Fes to desert trips. If you travel from Usa or Asia, contact us for Casablanca culture tours,Morocco Nomad tours and Morocco Bedouin Tours.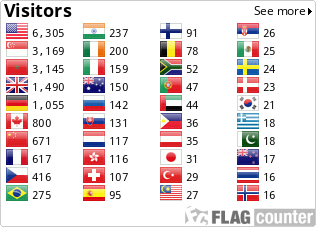 CASABLANCA TOUR OF IMPERIAL CITIES 8 DAYS: MOROCCO PRIVATE TOUR TO SAHARA DESERT
We provide private Tour Imperial Cities Morocco as well as guided excursions around Morocco. Please contact us if you want a more intimate travel experience for you and your traveling partner.
For your Morocco Private tour to Sahara Desert, you will be given with your own private vehicle!
Morocco Private tour to Sahara Desert is a great way to learn about Morocco. We specialize in private trips and high-quality holidays there.
Explore South Morocco on your own or as part of a guided, group, or private holiday that includes Tour Imperial Cities Morocco.
ITINERARY FOR CASABLANCA TOUR OF IMPERIAL CITIES MOROCCO 8 DAYS:
CASABLANCA TOUR DAY 1:
Private excursions from Casablanca are organized by Morocco Holiday Planner, a recognized Morocco travel company. We departure from Casablanca by comfortable 4x4 vehicle with an English-speaking driver at 9 a.m. We will visit Morocco's largest mosque, Hassan II, and then drive to Rabat to visit the Hassan Tower, the Mohamed V Mausoleum facing the ocean, and the colonnades of the Hassan Tower, as well as the Kasbah and the Oudais gardens, before driving to the blue pearl Chefchaouen. The hotel will be where we will eat and sleep.
CASABLANCA TOUR DAY 2:
After breakfast, we will travel to Volubilis, the capital of Idris I, which is one of Morocco's best preserved Roman ruins, to explore the Roman ruins that span across a huge territory and give stunning views of the valley and the hills. Continue driving to the imperial city of Fes, where you will spend the night.
CASABLANCA TOUR DAY 3:
After breakfast, we will go to the old medina of Fes el Bali, the historic core of Fes and the city's oldest neighborhood. In addition to the medina's souks and the Kairaouine mosque, we will visit the Marinades tombs, which were erected in the 14th century, and the Museum of Arms, which houses a very rich collection of historic weaponry from prehistory until the middle of the twentieth century. Return to the hotel for the night.
CASABLANCA TOUR DAY 4:
After breakfast, we will go to the desert through Azrou and see the Berber souk at the foot of the Antis Atlas. Enjoy stunning vistas of the Middle Atlas' cedar woods as you approach Midelt and its diverse Berber communes. Continue to Erfoud through the Ziz Valley, which will take us to Merzouga, where we will have a camel journey to the magnificent dunes of Morocco and spend the night in a Berber tent beneath the stars in the center of beautiful sand.
CASABLANCA TOUR DAY 5:
Waking up early to witness the dawn, returning by camel tent for breakfast, and then departing for Ouarzazate, passing through the stunning landscape of Toudra Gorges and the Valley of Roses, one of Morocco's most compelling and genuine places. The hotel will be where we will eat and sleep. Enjoy our Casablanca Tour of Imperial Cities Morocco.
CASABLANCA TOUR DAY 6:
After breakfast, we will visit the famed Ait Benhaddou Kasbah near Ounila valley, which is a UNESCO World Heritage Site, as well as the Kasbah of Telouent (Kasbah's Glaoui). Lunch will be served on the spot. We'll travel via Tizin'tichka on our way to Marrakech. The hotel will be where we will eat and sleep.
CASABLANCA TOUR DAY 7:
After breakfast, we visit the famed Jamel Fna plaza in Marrakech, Morocco's first tourist city, with its ancient landmarks of Marrakech, Badi, and Bahia Palaces. Tombs of the Saadians. The hotel will be where we will eat and sleep.
CASABLANCA TOUR DAY 8:
Return to Casablanca after breakfast. End of 8 days Morocco Imperial Cities Tour.
Discover the best of Morocco on our cultural and Sahara Desert tours, as well as day trips with expert guides and drivers that include hotel or airport pickup, comfortable lodging, and transfers.
Private transportation in air-conditioned cars is provided (4x4 or minibus).
All transactions are completely confidential.
There are a variety of high-quality hotels, riads, and campers to select from.
Breakfast and dinner are both supplied.
Tour guides who are both informed and local.
Camel traversing the Sahara desert.
Lunches (optional).
Other than water, beverages
There are admission fees as well as gratuities.
To receive the best rates, contact and book your trip ahead of time. The smaller the per-participant fee, the larger your private group will be.
WE PROVIDE TOUR TO SAHARA DESERT DEPARTURE CASABLANCA 8 DAYS WITH LOCAL GUIDES AND DRIVERS.
We recognize the importance of expertise and skill when it comes to Casablanca Tour to Sahara Desert. That is why we have skilled personnel in both Morocco and the United States. Our bilingual crew knows the finest places to visit in Morocco because they are Moroccan natives.
We offer first-rate service at a fair price, whether you pick one of our professionally supervised group excursions or a bespoke holiday. When you book with us, you can be confident that our knowledgeable staff will be there for you every step of the process.
1-Morocco offers trips for Jewish groups and Moorish or Moors community
2-So many mosques, churches and Synagoges in Morocco
3-different valleys and gorges
4- too much deserts and Saharas
5- many hotels, riads,villas, ports and airports
7- travel with kids and children
8- easy booking via Tripadvisor, Viator, Civitatis, Getyourguide, Tourradar, Booking
Morocco country is a large land and it has many people and different cultures...
Morocco is a kingdom lived by Jewish people, Arabs, berbers, Haratins, Sahraoui, Protestants, Catholic families. . .Also Morocco gives the opportunity to some groups as (LGBT, Gays, Lesbians, LGBTQIA+LGBTQ , bisexual & all trans (LGBT) communities, no religious to live safe with the muslims in happiness and love, since many years ago. Morocco, there is the Sahara and the desert too.
WHAT IS THE DIFFERENCE BETWEEN SAHARA AND DESERT FOR TOURS FROM CASABLANCA:
SAHARA is based in Zagora and Chegaga nearby Mhamid, But Desert is based in Merzouga !!! There are 2 tour operators offering Sahara trips and Desert tours in Morocco from Marrakech or from Casablanca... the 1st company is called trek morocco desert tour & the 2nd once called TMD TOUR & TRAVELS Ltd. Both Tour companies arrange trips for kids, families, lovers, gays, lesbians to give a great image for Morocco travel.