Morocco Holiday Planner organise Marrakech family tours and very popular Morocco private tours. Check our travel website for Marrakech desert travel and you will find also Fes to Merzouga tours with Casablanca private tours.
Do not miss Morocco Imperial cities tour and have a look at our HD Travel Videos on Youtube adventure Sahara tour from Marrakech. For adventure lovers we have available 4x4 Morocco tours,Morocco adventure tours, and discover Marrakech in Merzouga tours and attractive Fes to desert trips. If you travel from Usa or Asia, contact us for Casablanca culture tours,Morocco Nomad tours and Morocco Bedouin Tours.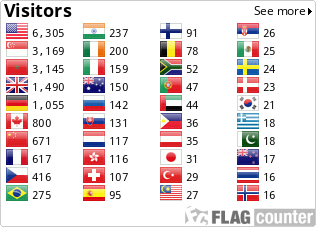 MOROCCO HOLIDAY PLANNER FOR 2023: NEW YEAR MOROCCO TOURS FROM CASABLANCA, FROM MARRAKECH
We are a professional travel business that organizes private Morocco trips as well as Marrakech 1 Day Trips, Fes 1 Day Trips, and Merzouga desert camel trekking in the Sahara desert. All of our guides and drivers are experts, and we promise that all of our private Morocco Tours are well-planned and well-executed based on many years of expertise.
Desert tours from Fes to Merzouga
Marrakech private trips to desert
Casablanca trips to Sahara
Morocco Holiday Planner provides Morocco holiday tours, as well as Marrakech desert excursions, to explore the most attractive towns, villages, and sites in Morocco.
Marakech Day trip to Ouzoud
Marakech Day trip to Essaouira
Marakech Day trip to Ait Benhaddou
All of our finest Morocco trips include a private driver, a comfortable A/C car, and lodging in a beautiful riad, hotel, or desert camp for your private Morocco tour.
Best travel offers
New Year tours
Budget travel
We provide personalized Morocco holiday excursions as well as 1 day trips from Marrakech to neighboring interesting sites. Morocco's most popular destinations are Essaouira, Ouzoud, and Ait Benhaddou.
ARE YOU THINKING TO VISIT MOROCCO ?
OK, that's fantastic! Please send us an email with your vacation ideas, select one of our tours, or let us do it for you. Tell us how many people will be traveling with you and how many days you want to spend away. We will reserve your Morocco tour after we receive a payment for your chosen tour. We may send you fascinating information before to your Morocco vacation. We can arrange for a private driver to pick you up from the airport or any other location, and we can also book you into a hotel or riad for the nights before or after the tour.
Sahara Desert Tours from Marrakech - Best Marrakesh tours to Merzouga and Fes
ALL 2 DAY TOURS FROM MARRAKECH
ALL 3 DAY TOURS FROM MARRAKECH
ALL 4-10 DAY TOURS FROM MARRAKECH
TRAVEL VIDEOS MOROCCO / MOROCCO TOUR IN HD VIDEO
Best Sahara Trip in Morocco
Morocco Private Tour HD Video
Unesco Trip in Atlas mountains
Ait Benhaddou Excursion HD Video
Explore Chefchaouen blue village
Chefchaouen Excursion HD Video
MOROCCO PRIVATE & CUSTOM TOURS: #1 RANKED MOROCCO VACATIONS GUIDED TOURS
Morocco tailor-made excursions are meticulously planned to provide a one-of-a-kind adventure. Take a Morocco tour with a native guide to see this huge and varied continent. Join us now on one of our award-winning Morocco Private Tours, which have received the TripAdvisor Certificate of Excellence and the Travelers' Choice Award.
We are a tour and transportation company with offices in Casablanca and Marrakech. We provide fully guided 4x4 and minibus trips of the Atlantic coast, Atlas Mountains, Sahara desert, and adjacent areas, with step-off tour guides. Our tours are a mix of private and group tours, with some packages also include Sahara camel rides.
Morocco Holiday Planner provides unique city sightseeing experiences through skilled local tour guides who give great, fully-guided sightseeing experiences for our city and rural tourists. Climate-controlled cars are used for tours, providing a comfortable and enjoyable touring atmosphere. We are entirely devoted to offering the best sightseeing experience possible.