Phone / WhatsApp: +212 613 40 54 39 Email: moroccoholidayplanner@gmail.com
Morocco Holiday Planner organise Marrakech family tours and very popular Morocco private tours. Check our travel website for Marrakech desert travel and you will find also Fes to Merzouga tours with Casablanca private tours.
Do not miss Morocco Imperial cities tour and have a look at our adventure Sahara tour from Marrakech. For adventure lovers we have available 4x4 Morocco tours,Morocco adventure tours, and discover Marrakech in Merzouga tours and attractive Fes to desert trips. If you travel from Usa or Asia, contact us for Casablanca culture tours,Morocco Nomad tours and Morocco Bedouin Tours.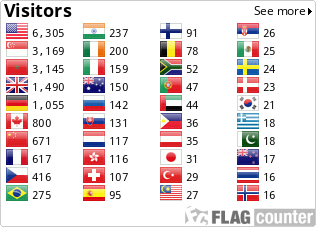 Phone : +212 613 40 54 39
WhatsApp : +212 613 40 54 39
Email : moroccoholidayplanner@gmail.com
Address : 20 000 Casablanca
We at Morocco Holiday Planner - trusted Morocco travel company organises private travel from Marrakech. Escape from the noise to breathe fresh air and Climb Toubkal Mountain.
Day 1: Marrakech - Atlas mountains
Departure from Marrakech to Imlil in the Atlas Mountains by comfortable 4x4 transport and English speaking driver; Pick up from the hotel at 8am towards Imi Oughlad (1450m) the top summit in North Africa, break to see a glass of tea, loading the luggage on the mullets, continuation to Tizi N'tacht (2000m) having lunch on the way, we will walk to the village of Tiziane (1750) to take the dinner and spend the night in a guest house. Enjoy our Best Toubkal trekking tour .
Day 2: Azaden valley - Atlas mountains
After breakfast, you will love to discover the Azaden terraced growing in this site, rich in iron oxide, the dobe villages and the trees of fuit, in about 5-6 hours of walking, you to go through Tizi Takherrourte, lunch will be on the way, continuation to the village of Tikent also rich in nuts to take the dinner and spend the night in a guest house.
Day 3: Toubkal Trekking
After breakfast, we will walk to Tizi Tagoudalte enjoying a panoramic view of the valley and the west peaks of Toubkal, in a good way with juniper trees through the sheepfolds of Tourette to reach the village Tizi Oussem (1850m) Lunch on site, continuation to Azib Tamsoulte (2250m) in the heart of Toubkal to spend the night at the shelter. We explore Morocco in 7 Days Atlas mountains trek.
Day 4: Atlas Mountains trip
After breakfast, we will climb the mills to Tizi Aguelzim (3550m), lunch will be on site in a spectacular view at the top of Atlas Mountains, and about 3 hours to the south of Toubkal refuge to spend the night on square.
Day 5: Toubkal Trip in Morocco
Get up early, have breakfast and spend 3 hours riding Toubkal (4167m), the highest peak of Maghreb you will have a magnificent view of the Atlas, we cross the circus south or about 3 hours of descent to the refuge for a pick-nique and have lunch on the way, after we go north along the slopes uplifted from the upper slopes of the valley Afif Isouhaouen after come back on the road that leads to Imlil to install in the hotel and spend the night.
Day 6: Atlas Trek
After breakfast, we will make a visit to the beautiful Berber village landscapes. Travel with Morocco Holiday Planner for Best Toubkal trekking tour .
Day 7: Transfer To Marrakech
Enjoy the sun rise and traditional breakfast, Departure from the tent on the back of camel. Return to Marrakech by an alternative road. Visit the movie studios of Ouarzazate and Telouent Kasbah. We return to Marrakech in the early evening and thats end of desert tour from Marrakech 2 days 1 night.
Best Toubkal trekking tour and 7 Days Atlas mountains trek in Morocco
Travel in Comfortable A/C vehicle
All hotel transfers
Accommodation in Atlas mountains
Adventure trekking and hiking
All meals during the trek
Included:
Lunches
Soft drinks
Entry fees
Not Included: