Morocco Holiday Planner organise Marrakech family tours and very popular Morocco private tours. Check our travel website for Marrakech desert travel and you will find also Fes to Merzouga tours with Casablanca private tours.
Do not miss Morocco Imperial cities tour and have a look at our HD Travel Videos on Youtube adventure Sahara tour from Marrakech. For adventure lovers we have available 4x4 Morocco tours,Morocco adventure tours, and discover Marrakech in Merzouga tours and attractive Fes to desert trips. If you travel from Usa or Asia, contact us for Casablanca culture tours,Morocco Nomad tours and Morocco Bedouin Tours.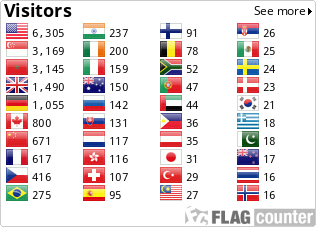 Day 1: Marrakech - Imlil - Toubkal Ascent
We at Morocco Holiday Planner - trusted Morocco travel company based in Casablanca and Marrakech - we organise private trekking tour from Marrakech. We pick you up from your hotel, we transfer you to to Imlil at 1740m, meet the trekking team for your Mount toubkal summit : Guide, muleteer then start the trek between fields and surrounding villages of Imlil along the Ait Mizane valley, Taouerirte, Targa Imola, Tagadirte, Armed at 1900m then into the shrine of Sidi Chamharouch, at 2500m lunch next to the river, then continue to climb steadily to the Toubkal refuge at 3207m through snaking and zigzagging mule tracks. Overnight at the refuge. Approx. 5h30 walking.
Day 2: Toubkal - Imlil - Marrakech
Our 2 days Atlas Toubkal trekking continues and after having breakfast we start the ascent climb around 5am. We will go step by step until you get to the point above the hut where a short break with nuts, water and orange etc.. After 3h/ 4h walking up the hill, you will see all the high atlas mountains like a view from the air. You will also have a stunning view of the grain valley and Berber village, before getting to the summit. We will have a break of 20 to 30min on the summit to take pictures and enjoy the views before heading down to the hut. A delicious lunch will be ready for you there. After lunch you will walk down hill towards Imlil by the same route. Transfer pick up from Imlil and return to Marrakech..
If you wish to reserve this private Marrakech Atlas trek with local guides and experienced drivers ,please contact us.
adventure 2 days Atlas Toubkal trekking With Local Guides
Travel in Comfortable A/C vehicle
All hotel transfers
All accommodations
All meals
Local Atlas guide
Included:
Not Included:
Marrakech Tour Map: